District Roundtable
First Thursday of the Month
at 7:30 p.m. at Dreibelbis Auditorium at Mount Nittany Medical Center
District Committee
Second Thursday of the Month at 7:00 p.m. at Mount Nittany Medical Center Conference Rooms 2-3
Welcome to the Nittany Mountain District Homepage! Please take a look around, and feel free to pass along any feedback.
DISTRICT NEWS
You vs. Wild
Nittany Mountain District Fall Camporee
Oct. 9-11, 2020 at Seven Mountains Scout Camp
Come enjoy a weekend honing your Scouting skills. The Camporee theme borrows from the Discovery Channel's popular You vs. Wild series that allows viewers to choose their next move featuring former soldier-turned-survival expert Bear Grylls.
Our weekend program will include activities that encourage Scouts to think critically about survival and outdoor skills. We will be running two programs, one for Cub Scout Packs and one for Scouts BSA Troops/Venture Crews.
This year's event is hosted by Pack 44 and Troop 44
Please address any questions or concerns to
Reuben Kraft, Pack 44
reuben.kraft@gmail.com
(443)-417-4223
2020 JVC Training Dates Released
Are you a new or untrained leader? Juniata Valley Council has plenty of opportunities for you to be the best leader that you can be! A complete listing of 2019 training opportunities can be found on the JVC Training Page at http://www.jvcbsa.org/training-resources/2020-training-opportunities/18152
~~~~~~~~~~~~~~~~~~~~~~~~~~~~~~~~~~~~~~~~~~~~~~~~~~~~~~~~~~~~~~~~~~~~~~~
Community Partnership: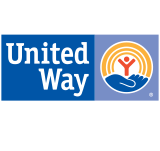 ---
Don Reed
District Chairman
Amy Harden
District Commissioner
Josh Woods
District Executive
Lynn McCool
District Vice Chairman
Kathy McCool
District Vice Chairman
Kathy McCool
Membership Chairman
Tom Fonda
Advancement Chairman
Tracy Robert
Family FOS Chairman
Vacant
Training Chairman
Lynn McCool
Camping Chairman