District Roundtable
First Thursday of the Month
at 7:30 p.m. at Dreibelbis Auditorium at Mount Nittany Medical Center
District Committee
Second Thursday of the Month at 6:00 p.m. at Mount Nittany Medical Center Conference Rooms 2-3
Welcome to the New Nittany Mountain District Homepage! Please take a look around, and feel free to pass along any feedback.
NEWS
Council Annual Meeting and Recognition Dinner
The Annual Meeting of the Juniata Valley Council Inc., Boy Scouts of America will be held on Sunday, February 10, 2019. Gathering 2:15 p.m. Dinner at 3:00 p.m. Meeting to immediately follow. Mountain View Country Club - 310 Elks Club Rd, Boalsburg, PA 16827.
The Annual Volunteer Recognition Dinner and Annual Meeting is open to all volunteers and friends of the Juniata Valley Council, BSA. In addition to our salute to Scouting volunteers, we will conduct the Annual Business Meeting of the Juniata Valley Council. Executive Board, Members at Large and Chartered Organization Representatives should plan to attend.
The highlight of the evening is the presentation of the Silver Beaver Award – the highest award a council can bestow upon a volunteer for outstanding service to youth to Ken Fogleman and Cheryl Johnson
.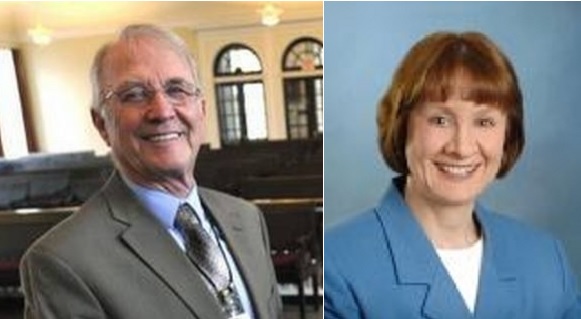 The Most Valuable Person award recognizes a leader, parent, or supporter who has gone above and beyond or played a critical part of your unit's success. Each unit committee chooses one person to receive the award. Because this award is intended to recognize individual efforts at the Council Dinner, the selected "MVP" and a member of the unit committee (who will present the award) must be present at the Council Recognition Dinner for the award to be given. MVP submissions must be received by February 4th.
Cost is $26.00 per person for the buffet (including a vegetarian option) and dessert, if reservation / full payment is received by February 4th.and $31.00 after the deadline. This is an open seating event – except for those who purchase a full table of 8 in advance.
~~~~~~~~~~~~~~~~~~~~~~~~~~~~~~~~~~~~~~~~~~~~~~~~~~~~~~~~~~~~~~~~~~~~~~~~
2019 JVC Training Dates Released
Are you a new or untrained leader? Juniata Valley Council has plenty of opportunities for you to be the best leader that you can be! A complete listing of 2019 training opportunities can be found on the JVC Training Page at http://www.jvcbsa.org/volunteer-resources/2019-training-opportunities/
~~~~~~~~~~~~~~~~~~~~~~~~~~~~~~~~~~~~~~~~~~~~~~~~~~~~~~~~~~~~~~~~~~~~~~~~
Council Camporee: Save the Date
Save the date for Juniata Valley Council's Council Camporee will be held May 3-5, 2019 at Seven Mountains Scout Camp (Camp Hollywood) where Cub Scouts, Boy Scouts and Venturers are the Stars! Learn about production, acting and film making with your fellow Scouts from the Oneida, Shawnee and Nittany Mountain Districts. Bring your own Scout-appropriate costumes and props and let the fun begin!
Community Partnership: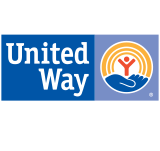 ---
Don Reed
District Chairman
Amy Harden
District Commissioner
Josh Woods
District Executive
Lynn McCool
District Vice Chairman
Kathy McCool
District Vice Chairman
Mike Waite
District Vice Chairman
Kathy McCool
Membership Chairman
Tom Fonda
Advancement Chairman
Tracy Robert
Family FOS Chairman
Mark DePlato
Family FOS Chairman
Mike Waite
Training Chairman
Lynn McCool
Camping Chairman