2015 Silver Beaver Recipients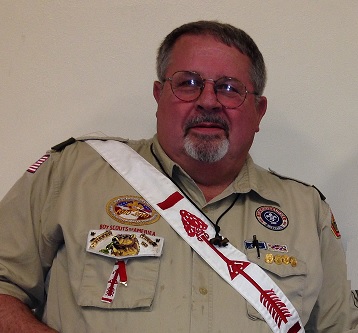 Timothy L. Foltz

A truly dedicated volunteer that "pours his heart, soul and good humor" into Scouting and has impacted youth not only within his community and district, but throughout the council and beyond as well.
An Eagle Scout, Tim is an original member of Boy Scout Troop 124—chartered to Saint Stephens Lutheran Church in Licking Creek.
Tim is a Vigil member of the Order of the Arrow, Past Lodge Chief and Seven Mountains Camp Staff Member. He has served as an advisor for a variety of committees within the Monaken Lodge. Tim is well known with his work and support of Lodge and Section Order of the Arrow activities. He has served on numerous Woodbadge Courses and is well known for his famous sticky rolls and other culinary arts skills at OA and Woodbadge events.
Mr. Foltz has served in several positions with Troop 124 including Scoutmaster, Assistant Scoutmaster, and Committee Chairman. On the district and council level he has also been very involved serving as a Merit Badge Counselor, a member of the Shawnee District Committee, Unit Commissioner, and Volunteer Camp Commissioner.
Outside of Scouting Tim is active with his church having served as its boards President, he has been a member and Treasurer of the Juniata County Fair Board, served as Jury Commissioner, and a member of the Mason-Mifflintown Lodge 324. He is also active with the local school activities committee.
He recently retired from Tyco and is the father of three children—Jess, Jackie, and Adam. He resides in Port Royal.
For outstanding service to the community and youth, the Juniata Valley Council, Boy Scouts of America is proud to present the Silver Beaver Award to Timothy L. Foltz.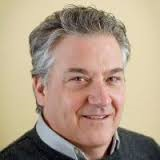 Frank V. Savino, Jr.
If there is something happening in the State College community that requires volunteer or programs that will positively impact young people—you'll see this dedicated Scouting volunteer leading the effort.

Frank began his service to Scouting in State College at the Council Level as Vice President of Finance in 1994. When his son joined Cub Scouts he served as a Den leader and Treasurer for Pack 82—Chartered to the BPO Elks in State College, then served as an Assistant Scoutmaster and Scoutmaster for Troop 31—Chartered to the St. Paul's United Methodist Church in State College for over 13 years. As Scoutmaster, helped eleven Scouts earn their Eagle rank. Frank has received more than 25 mentor pins from Eagle Scouts and is a recent recipient of the James E West Fellowship.
Mr. Savino has led four trips to Philmont and is serving as the council's coordinator for 4 contingents in 2017. He has led trips to Sea Base and Northern and recognized with the BSA High Adventure Triple Crown Award. He has helped organize Aviation Day at University Park Airport for Scouts to earn Aviation Merit Badge the last 4 years.
Frank is very involved in the community, having assisted with Habitat for Humanity, United Way's Trash to Treasure, mission trips with his church to Tennessee, First Night State College, and Central PA 4th Fest.
Mr. Savino is a Commercial Real Estate consultant with Trombley & Associates in State College.
Frank and his wife Martha have three children Laura, Leslie (deceased), and Anthony and reside in State College.
For outstanding service to the community and youth, the Juniata Valley Council, Boy Scouts of America is proud to present the Silver Beaver Award to Frank V. Savino, Jr.