2016 Silver Beaver Recipients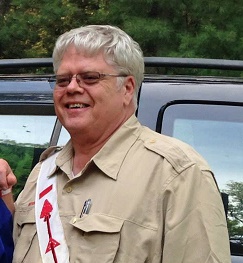 Bruce E. Grinder
Behind the scenes is where you'll find this former professional and longtime Scouting volunteer and advocate. The impact from his commitment to the Juniata Valley Council Scouting program and Seven Mountains Scout Camp has been and will continue to be for generations.
Bruce served as District Executive of Oneida and Nittany Mountain District in the 1980's and while he left the profession, he continued to support and volunteer for Scouting.
Mr. Grinder was a co-founding member of the Seven Mountains Scout Camp Alumni Association. He serves as the Membership Chair and in charge of mailings for the group. In addition he has been instrumental in the Annual Start Up Campaign which generally raises between $10-$15,000 to help repair and replace items at camp, purchase new program support equipment ,and more.
He is a regular participant in Seven Mountains Scout Camp Alumni work days at Seven Mountains Scout Camp assisting wherever he is needed. Bruce can also been seen annually in the kitchen of the Klondike Derby helping with the concession stand, which benefits the Juniata Valley Council.
Outside of Scouting Mr. Grinder is an active member of the Masonic Lodge, Demolay International and Shriners. He is a member of Optimistic Club of Centre County, Penn State University College of Agriculture Keystone International, State Horse Show, and 4-H at the State level.
Mr. Grinder is a Systems Specialist at the College of Agriculture—Pennsylvania State University. He resides in Bellefonte.
For outstanding service to the community and youth, the Juniata Valley Council, Boy Scouts of America is proud to present the Silver Beaver Award to Bruce E. Grinder.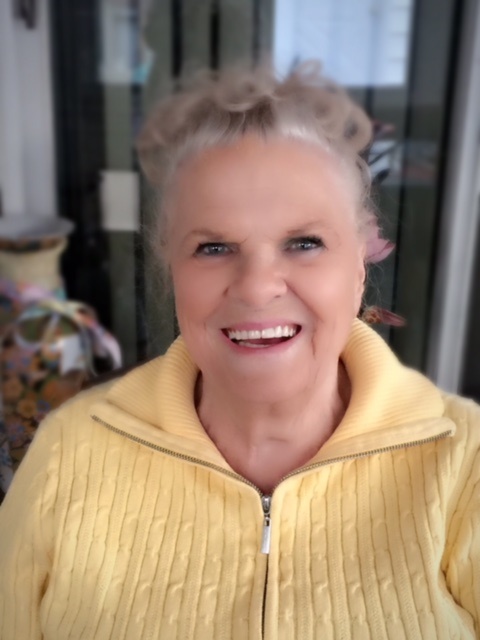 Cynthia McKinley
If there is a need for assistance at a community or Scouting event, you'll see this dedicated volunteer to be the first in line ensuring all of the tasks are covered and the event is a success.
Cynthia began her service to Scouting in 1964 as a Den Mother when her son first joined Cub Scouts. Since that time she has served as a Den Leader, Committee Member, Committee Chair, Pack Trainer for Cub Scout Packs 5, 15, 19, and Troop 6. She has served as a Distort Committee member, District Activities and Membership Chair, Unit Commissioner, and Good Scout Committee for Shawnee District. Cynthia has also served as a Girl Scout leader. Mrs. McKinley has coordinated the district's involvement in Kid Connection, the Ice Festival, and other recruiting events. She has been described as "a loyal and dedicated volunteer" and is the "glue that holds Shawnee District together." She is also very active at numerous council events including volunteering to work the Klondike Derby Trading Post.
Outside of Scouting Mrs. McKinley has been involved with the St. Mark's Episcopal Church having served on a variety of committees including Old Mother Hubbard's Cupboard. She has been active with the Transatlantic Brides and Parents Association, Moose of Lewistown, Woman's Club of Lewistown, Burnham Lions Club. She also serves as a volunteer with the Lewistown-Geisinger Hospital.
Mrs. McKinley is retired from the Juniata Valley Council, BSA. Cynthia and her husband Fred have four children, ten grandchildren, and twenty-five great grandchildren and reside in Lewistown.
For outstanding service to the community and youth, the Juniata Valley Council, Boy Scouts of America is proud to present the Silver Beaver Award to Cynthia McKinley.