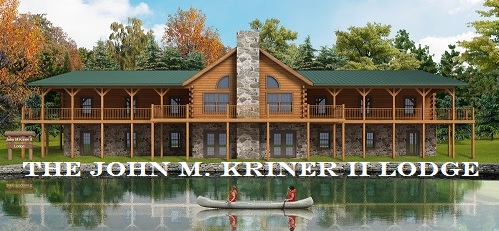 "The John M. Kriner II Lodge will create a unique experience in providing new opportunities for the Scouting programs and the communities we serve."
- Joe Strigle, Council President
Explore The John M. Kriner II Lodge Project Details
Meeting Tomorrow's Challenge Today
About John M. Kriner II
What is the John M. Kriner II Lodge?
The Lodge Level
The Conference Level
Maintained in Purpetuity
John M. Kriner II Lodge Honor Roll
Supporting the John M. Kriner II Lodge

Meeting Tomorrow's Challenge Today
The Juniata Valley Council, Boy Scouts of America is the sole provider of Scouting programs partnering with over 75 community organizations to serve over 1,200 youth in Centre, Huntingdon, Juniata, and Mifflin counties of Central Pennsylvania and has an operating budget of $720,000.
Seven Mountains Scout Camp is our year-round outdoor education and recreational center, annually hosting more than 15,000 Scouts, volunteer leaders, parents and community organizations. To meet the demands of increased usage over the past ten years we must upgrade and expand functional, and accessible sleeping accommodations, restroom facilities, and meeting space.
---
John M. Kriner II
always had a warm smile, welcoming arms, and was an inspiration to all who met him.
A 1979 graduate of State College Area High School, he received certification from Centre County Vocational Technical School and Hiram G. Andrews Technical School.

Scouting was one of young John's passions. He was an active member of Boy Scout Troop #339 where he received many awards including Eagle Scout with Gold Palm and served as a Unit Commissioner and Camp Commissioner. He was a recipient of the Juniata Valley Council Silver Beaver Award, Vigil member of the Order of the Arrow, and Seven Mountains Scout Camp "Honorary Camp Director."

John attended four BSA National Jamborees and served as a Staff member for two National Scout Jamborees.

In addition to Scouting, John was an active member of the Grace Lutheran Church where he served as an usher, greeter and a member of Disciples Sunday School Class and an Honorary Member of PSU Alpha Phi Omega. He was also a state Special Olympic gold, silver, and bronze medalist winner in swimming competitions.
To "John John" there were no strangers, only friends he hadn't met yet
---
What is the John M. Kriner II Lodge?
The John M. Kriner II Lodge is a multi-level/multi-purpose facility to be located at the former Pioneer Cabin site just off the banks of our lake at Seven Mountains Scout Canp.
The Lodge will be ideal for large and small Cub Scout Packs, Boy Scout Troops, Venture Crew and community organizations.
---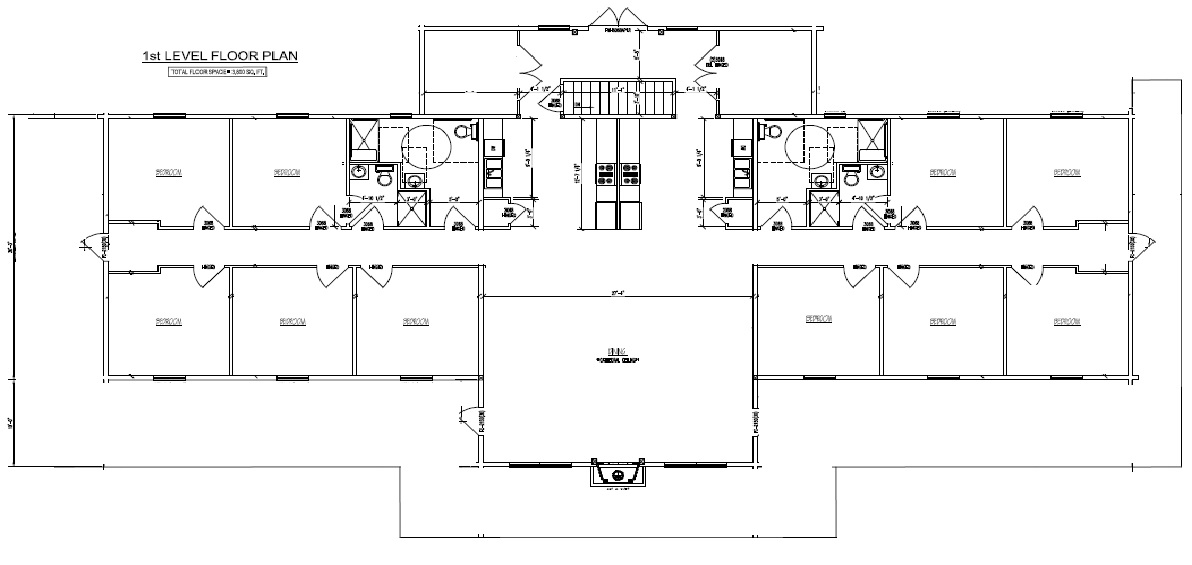 The upper level features ten sleeping rooms (five each wing) - bunked for six peopke. Accessible restroms and shower rooms are on each wing. The layout is ideal seperate sleeping facilities for youth male,/female, adult male/female.
Two complete kitchens are also located on the upper level, as is a great room and fireplace.
The Thomas and Mary Jane Kistler Family Deck (wrap around) will provide those using the Lodge tio enjoy the beauty of the camp, the lake and a start lit night.
---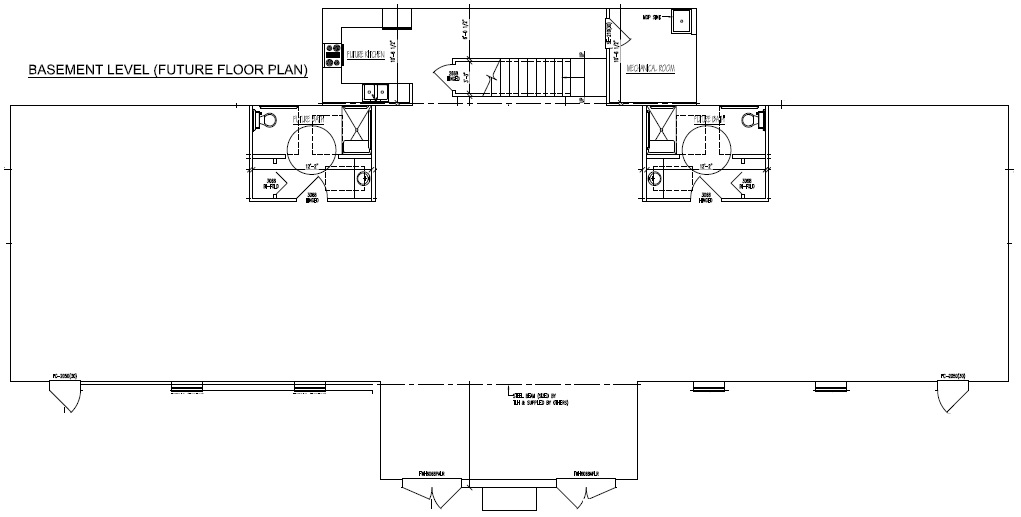 The Conference Level will house the SRI STEM Lab with eight computer work stations, two accessible restrooms, and a kiitchenette. The changing interests of our youth are creating demands for more Science, Technology, Engineering and Math (STEM) activities from our program. Combined with another donation of a computer server, desk top work stations, printers and work tables Kriner Lodge provides us with the physical facility to include Programming, Computer Gaming, Robotics and Compute
The Lodge and Conference Center will provide outstanding meeting, retreat, and training space for both youth and adult events for Scouting on the local, Area, Regional, and National levels as well as for local community and religious organizations.
---
| | |
| --- | --- |
| In addition to their generous lead gift for the lodge, John and Betta Kriner, have established an endowment fund for maintenance of the lodge throughout it's lifetime. This vision ensures that the lodge will remain a tribute to John Kriner II, those who helped fund it and serve all Scouts, volunteers, and community organizations who share John's passion of making Scouting and our camp accessible to every one regardless of the ability or challenge. | |
---
John M. Kriner II Lodge Honor Roll
We gratefull acknowledge the gerious support of the following
John & Betta Kriner - Lead Gift
John M. & Betta H. Kriner - Lodge Maintenance Endowment Fund
The Honorable Thomas & Mary Jane Kistler Family - Lodge Deck
Honor Roll
Rebecca Anastasio
Anonymous
Carl E. Bankert
Edward Buss
Maddy Cattell
Ron Coder
Ann Daniel
William Davidson
Wayne Detwiler
Martin Dreibelbis
Sherry Farrall
Lois Ferguson
Ronald Forsythe
Jopseph French
Bruce E. Grinder
Linda Harding
Joseph H. Hart
John G. Heckendorn
George Kanuck
Mark Kanuck
Jim and Andrea Kennedy
Philip Kenney
Catherine Kresge
Gary Kangsdale
Elizabeth Lavitz
Mike and Kelly Lynn
Helen Manfull
Douglas McDonald
Kevin McKay
June Miller
Wes and Donna Miller
Lloyd Niemann
William Port
Roger & Sandy Rauch
Louis Rodrick
Carl & Linda Rosensteel
Karen Roth
David Schuler
Joyce Sipple
Tom & Sara Songer
Joe asnd Kay Strigle
Paul Waiting
Helen Wise
Mark Wise

In Kind
SRI - STEM Computer Lab Equipment
---
How You Can Support This Project
Gifts to support the John M. Kriner II Lodge at Seven Mountains Scout Camp may be tax deductable. Please contact your financial advisor for specific information. The Juniata Valley Council, BSA is licensed by the Commonwealth of Pennsylvania Bureau of Charitable Organizations and is a 501(c)3 organization.
$150,000—Conference Level

$100,000 Sleeping Wings

(Two Available)

$50,000—Great Gathering Room

$15,000—Sleeping Room

(Ten Available)

$15,000—Kitchen Area

(Two Available)
Direct Contributions - Gifts of cash, check, cretit card should be directeed to the Juniata Valley Council, BSA. 9 Taylor Drive, Reedsville, PA 17084.
Multi-Year Payment Options - Please contact Jim Kennedy at the Juniata Valley Council Service Center or at jim.kennedy@scouting.org
Gifts of Stock or Appreciable Assets - Please contact Jim Kennedy at the Juniata Valley Council Service Center or at jim.kennedy@scouting.org for transfer information.