Apgar Promoted to Program Director in Springfield Illinois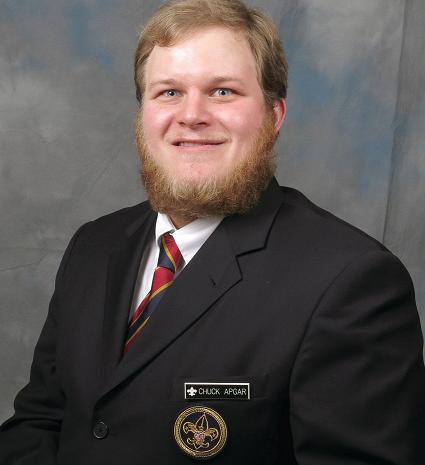 It is with mixed emotions I announce the resignation of Chuck Apgar, District Director of Nittany Mountain District, as he has accepted the position of Program Director with the Abraham Lincoln Council in Springfield, Illinois effective October 16, 2018.
An Eagle Scout, Chuck joined the Juniata Valley Council, BSA staff on September 1, 2012 as District Executive in Oneida District and has also served in Shawnee District prior to his promotion as District Director in Nittany Mountain District in February 2016.
In addition to his work in the districts, Chuck has successfully served as Camp Director since 2013, served as the Training Committee, Camping Committee, Popcorn Staff Advisor, National Camp School Staff, and has been a great resource for a variety of projects including technology and assisted in the development of our application and monitoring of the National Camp Accreditation plan for Seven Mountains Scout Camp.
Please join me in thanking Chuck for his six years of service to the Juniata Valley Council and wishing him continued success in this new and exciting Scouting career opportunity.
Jim Kennedy