Welcome to the Juniata Valley Council Boy Scouts of America!
Juniata Valley Council, BSA delivers the promise of Scouting to youth in Blair, Centre, Huntingdon, Mifflin & Juniata Counties. Our programs
teach
young people to "be prepared!" for adventure, education, service, and leadership.
The Foundation of Scouting
On my honor

I will do my best

to do my duty

to God and my country

and to obey the Scout Law;

to help other people at all times;

to keep myself physically strong,

mentally awake,

and morally straight.

A Scout is trustworthy, loyal, helpful, friendly, courteous, kind, obedient, cheerful, thrifty, brave, clean, and reverent.

The mission of the Boy Scouts of America is to prepare young people to make ethical and moral choices over their lifetimes by instilling in them the values of the Scout Oath and Scout Law.
Join the Adventure!

Contact the Council
Council Service Center

Seven Mountains Scout Camp

Monday-Friday 8:30am to 5:00pm
Saturdays 9:00am-1:00pm

(GPS: 40.763955, -77.606436)
Special Office and Store Hours
The Juniata Valley Council Scout Shop and Office will be Closed on Monday, February 15, 2021 in observance of the President's Day Holiday.
In Memory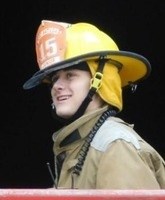 Community Partner